holy guacamole, i haven't posted on this thing in over a week. that is bad. it's not like i don't have anything to say. i
always
have things to say, i just haven't said them, it, whatever. i haven't done a lot of sewing this week to be honest. i am in limbo right now, one where like four projects are going on at one time, and i don't have the things i need to finish any of them. that has been somewhat alleviated though, as i stopped by
spool
today to grab some supplies. i am also v.v. excited, for next week i will be making my sample for the class i'm teaching, little green tree fabric, i am sooooo coming for you! i also grabbed some of the tufted tweet in blue and green from them. oh man oh man, i
needed
it! i want to cover my life in it!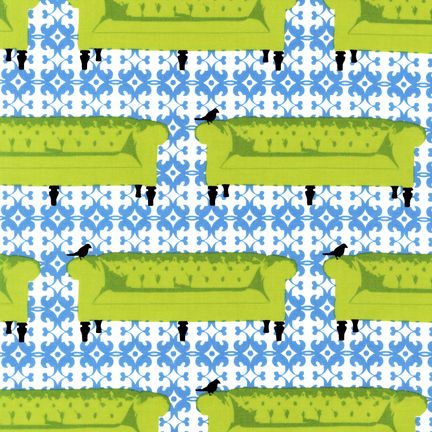 it's by
Laurie Wisbrun
for Robert Kaufman. It makes me so happy.
you know what else makes me happy? i usually grab flowers from this little street vendor after work once a week. walking by, she had these crazy orchids, which i had to have...
when i brought them back to work, i was basically told they were a bit gauche, as they are colored flowers, or whatever, something about food dye... i, for one, do not care. gauche me up! i know nothing about flowers,
nothing
! only that they are sometimes pretty, and sometimes awesome! these flowers...awesome.
so now i have fabrics drying all over the house from their pre-wash. gotta get sewing. big time. promise, something new will be finished in the next day or two.
promise!